History
Our Khao Tao Historical Timeline: 100 years of Binding Time
1922/2465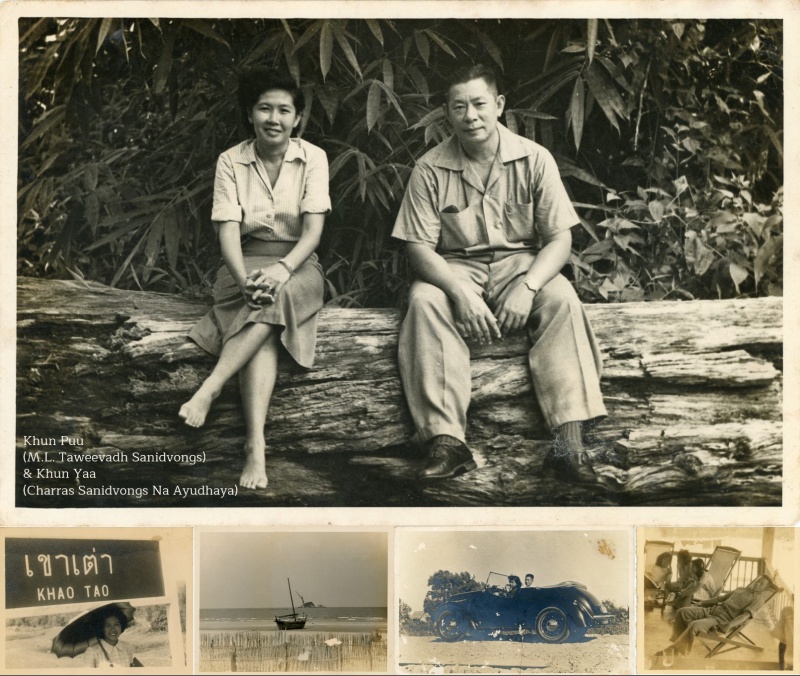 The Arrival
In 1922, Khun Puu (M.L. Taweevadh Sanidvongs) and Khun Yaa (Charras Sanidvongs na Ayudhaya) were impressed by peaceful Khao Tao Beach and decided to buy this beachfront land.
1937/2480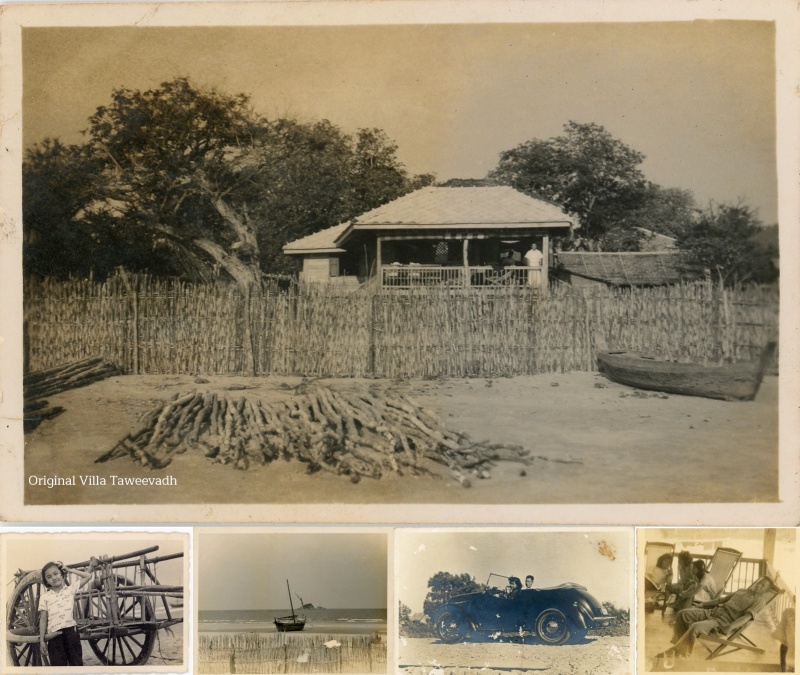 The First Home "Villa Taweevadh"
Khun Puu and Khun Yaa built a small beach house, now known as Villa Taweevadh, as their vacation home. Ever since its completion, they spent several months each year enjoying relaxing days there.
1957/2500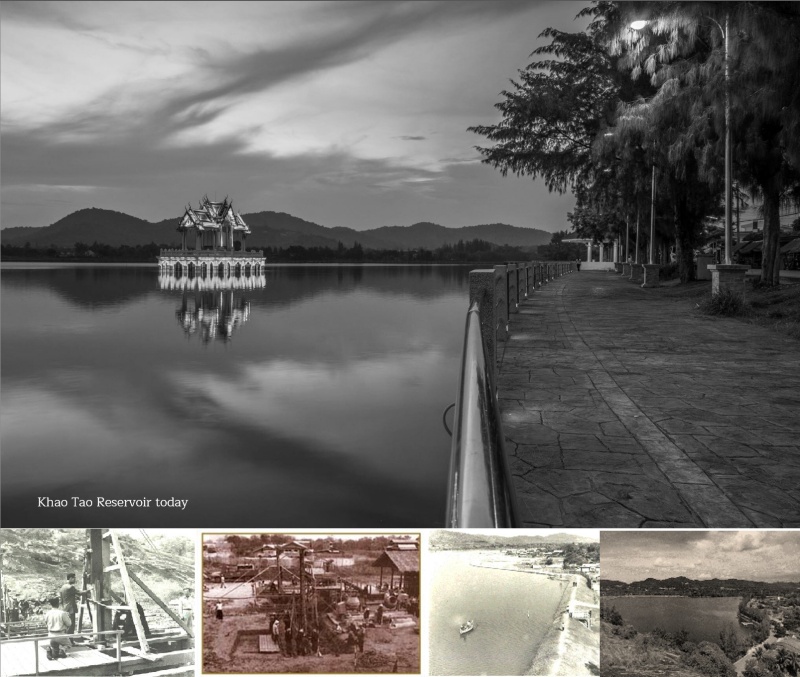 2501 Royal Project
Our beloved late King Bhumibol Adulyadej (Rama IX) introduced a development project in the Khao Tao area, after visiting this charming village near his royal estate.
In 2505 the Khao Tao reservoir was built, the first Royal Project reservoir in Thailand.
Khun Puu and Khun Yaa took part in establishing public services and a school to support Khao Tao's community: i.e. a public health center, an elementary school, a woven workshop house to support the fisherman's family by giving their wives jobs, as well as supplying electricity and water to the village and supporting the local temple, Wat Khao Tao.
1967/2510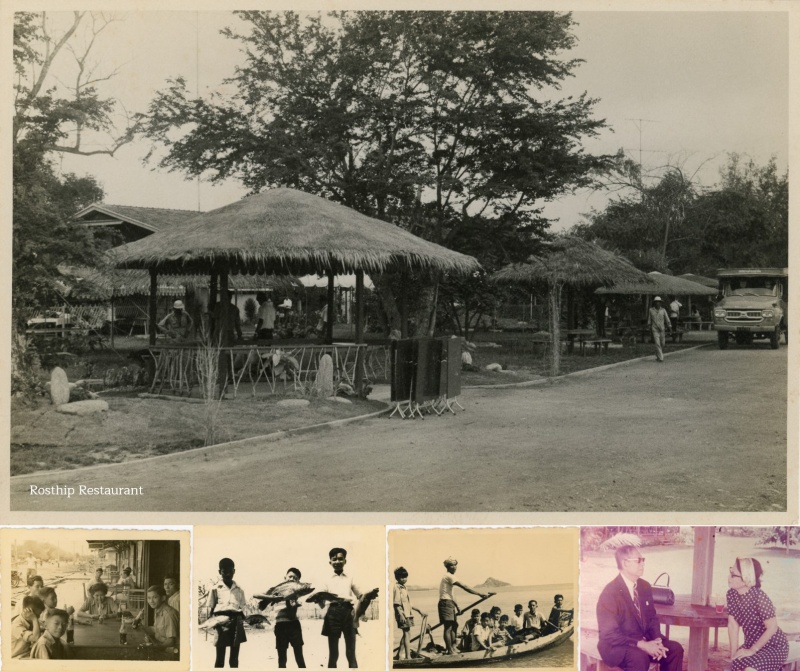 "Rotthip Restaurant" Opened
One of the area's first restaurant, that had the honor of serving lunch to King Rama IX and his family, with Khun Ying Nopharat Sanidvongs Na Ayudhaya, former name Charras, original recipes. The restaurant still operates today, in its original location and condition, right next to Charras Bhawan.
1969/2512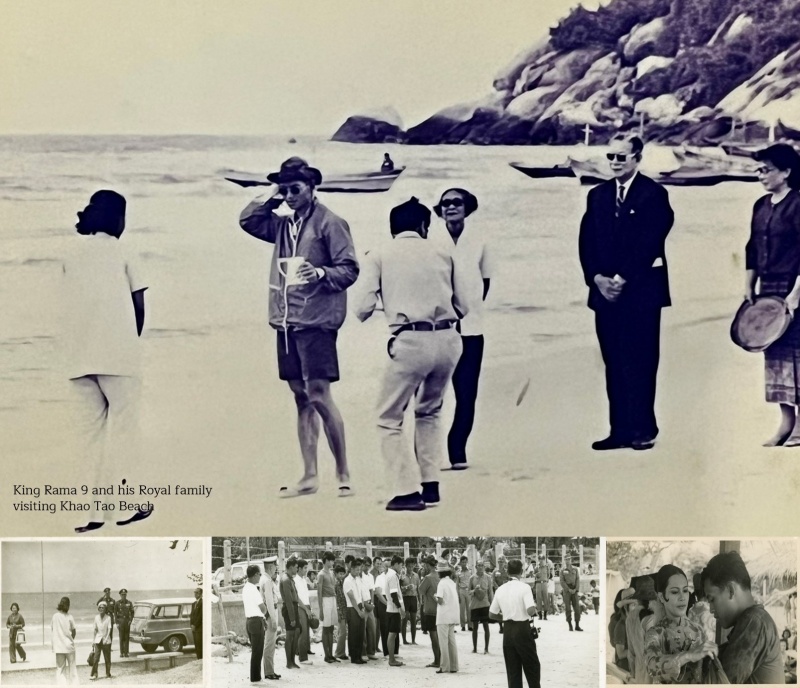 The King's Visit
King Rama IX and members of the Thai Royal family paid a visit to Khao Tao beach and had a meal at Rotthip Restaurant.
1987/2520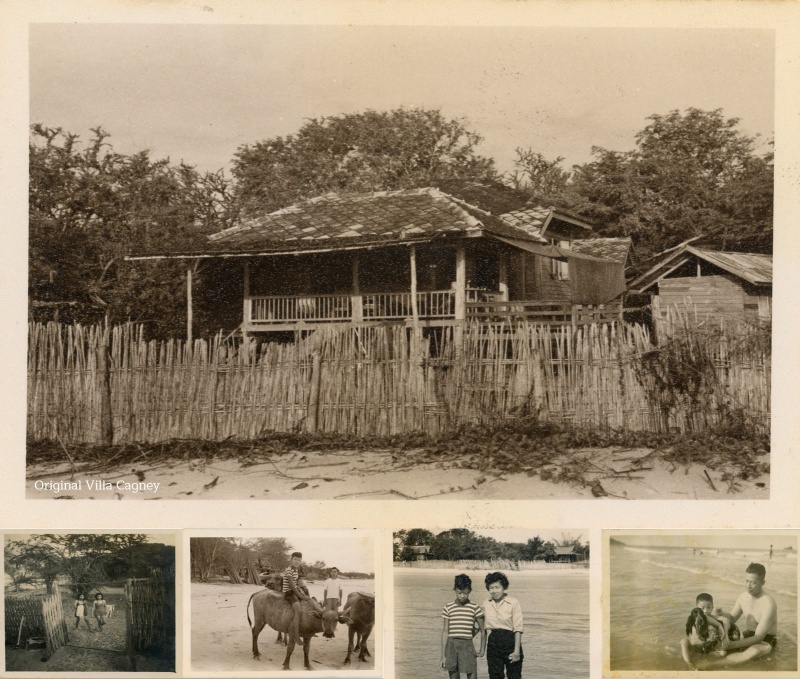 The Second Generation (our parents) and the second house "Villa Cagney"
As the family grew into the second generation, Villa Cagney was built, in addition to the existing Villa Taweevadh.
The new villa was named after Khun Pu's and Khun Yaa's only son, Khun Cagney, our father.
1997/2530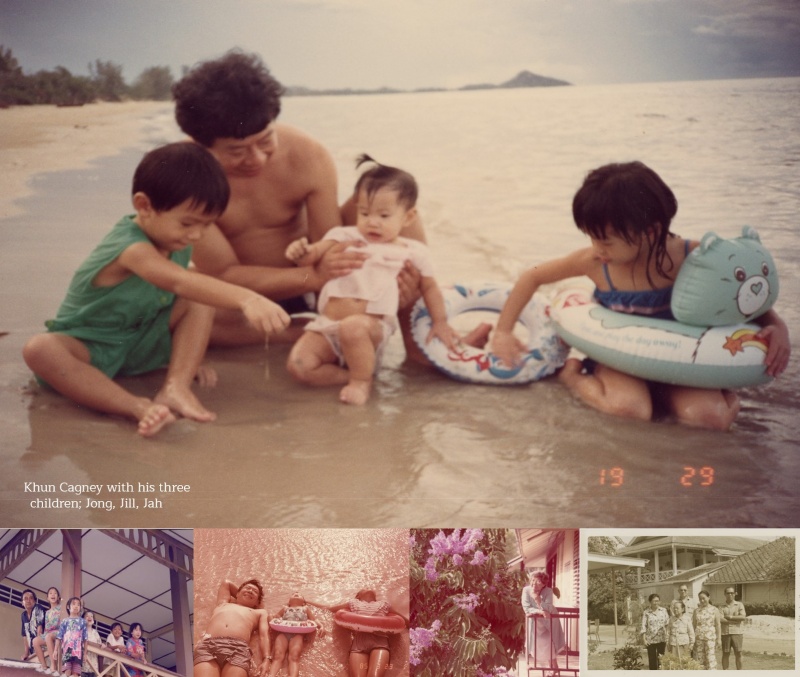 The Third Generation, "Villa de Jong, Villa Valaya and Pawan Restaurant"
As we, the third generation grew up, the compound expanded with new villas for the three of us.
2007/2550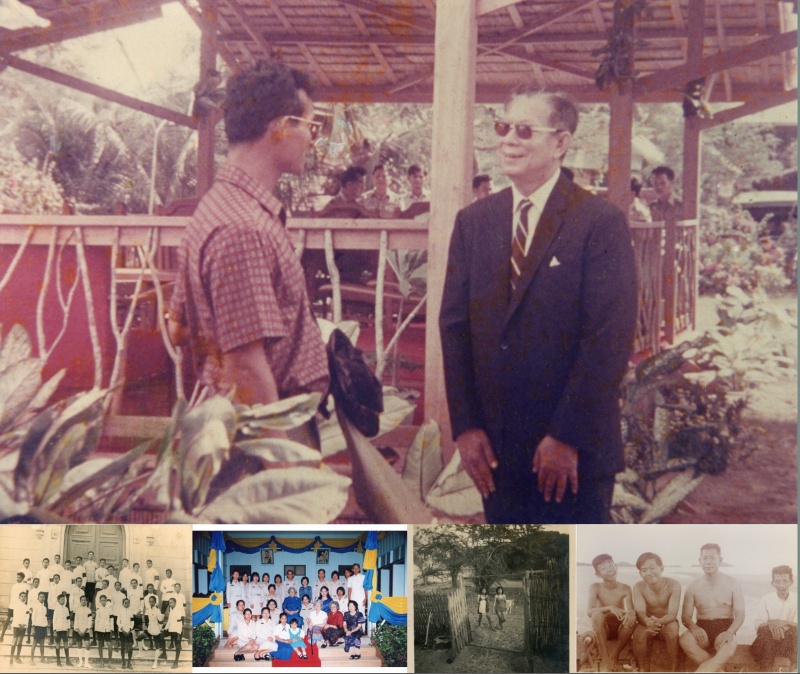 Relation with relatives, friends and Khao Tao community
After beloved Khun Yaa Charras passed away, our family continued building strong relationships with the Khao Tao community to continue our family heritage and way of life.
2022/2565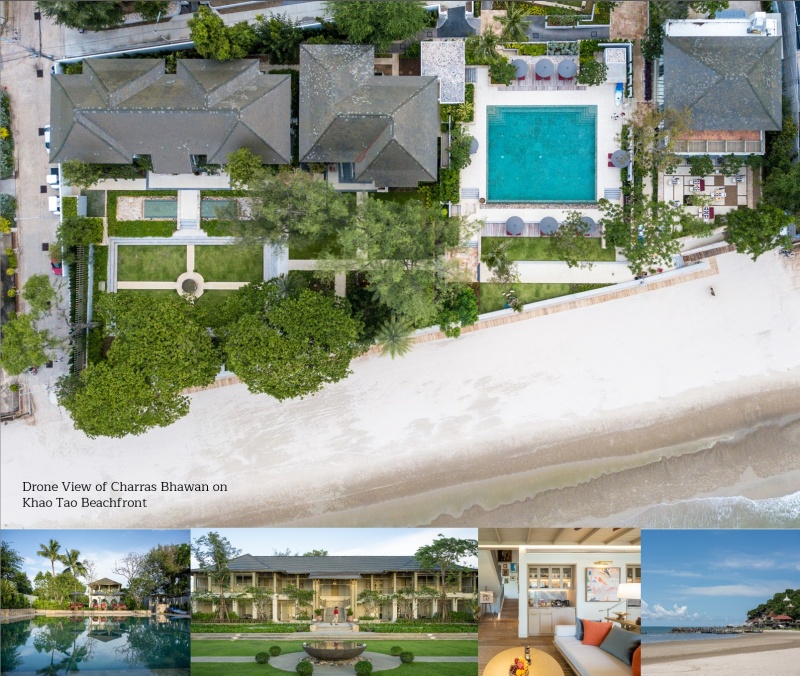 Completion of Charras Bhawan restoration
The year 2022 marks 100 years since the story began, and CHARRAS BHAWAN has been given a new life to welcome guests with our warm and humble service.